Shaker Heights High School
Class Of 1970
Welcome to the Shaker Heights High School Class of 1970 website.
The Shaker Class of 70 Reunion is up and running in preparation for our 50th Class Reunion weekend on July 24, 25 and 26.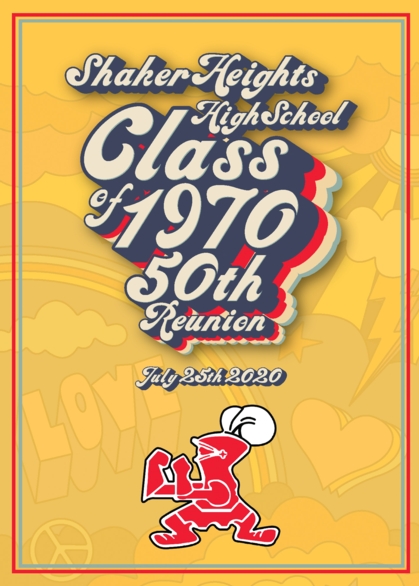 * This reunion logo has been created and donated by Steve Conforti *
Speaking of "donate," we need your help to support our 50th Reunion weekend. Please click on "Sponsorships" over on the left column and empty your pockets!
*******************************
How to sign up on this website: 1) Find your name by clicking on the JOIN HERE under the red "Sign In" button. 2) Click on your name. 3) Follow the instructions. If you are having difficulties, hit the ol' "Contact Us" link over on the left and send me a message in that bottom box thingy.